It's evening, nearly bedtime. A new message pops up in my phone: "Tomorrow Bernina?"
Quick check of conditions and it shows wind & sun are guaranteed. As soon I see the conditions my fingers automatically start to type my response to the message: "Let's go to Switzerland!"
Snowkite Time
Early next morning I pick up my friends and we drive 4 hours up into the mountains. Time looses importance in the face of a beautiful Snowkite session with good friends.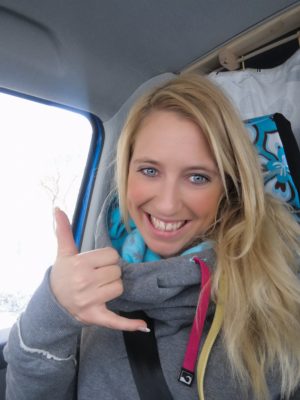 Morning Shaka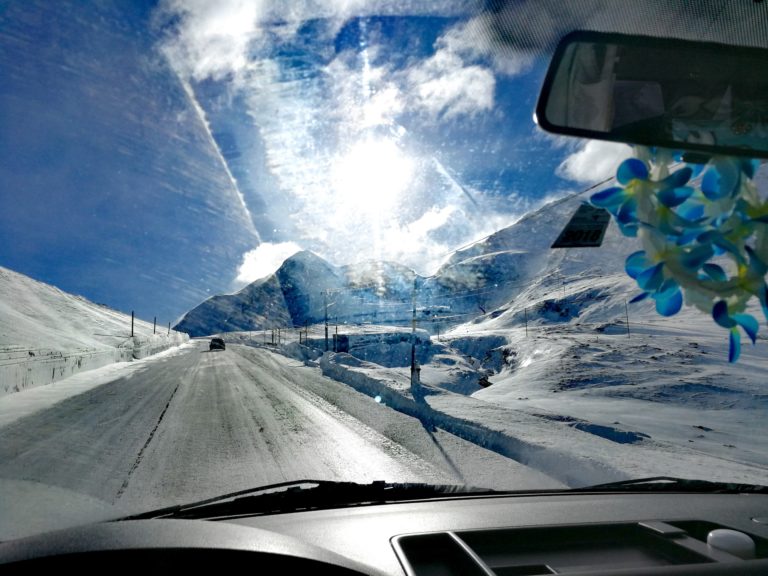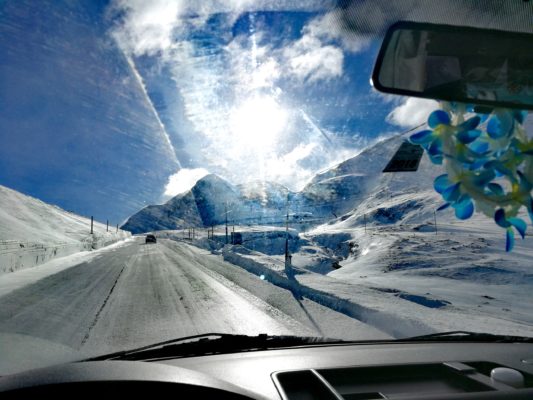 Driving Up The Mountain
Bernina Pass
The snowkiting spot at the Bernina Pass in Engadine is an insider's favourite among all spots in the Engadine area. It features a versatile and windy surface which caters for every level of snowkiter and so also the Bernina Challenge is held in it's wide ranging backcountry.
This mountain is one of the few spots in Switzerland which has an official snowkite area and features local kite schools (Kite Sailing & BigDayz). Check out this BigDayz Short Video.
Celsius drops but the heart pumps
The higher up the road, the colder it gets. But the cold -15 degrees turn suddenly into feeling +15 degrees when reaching the piste in such beautiful condition while we pump our kites and get ready for our session.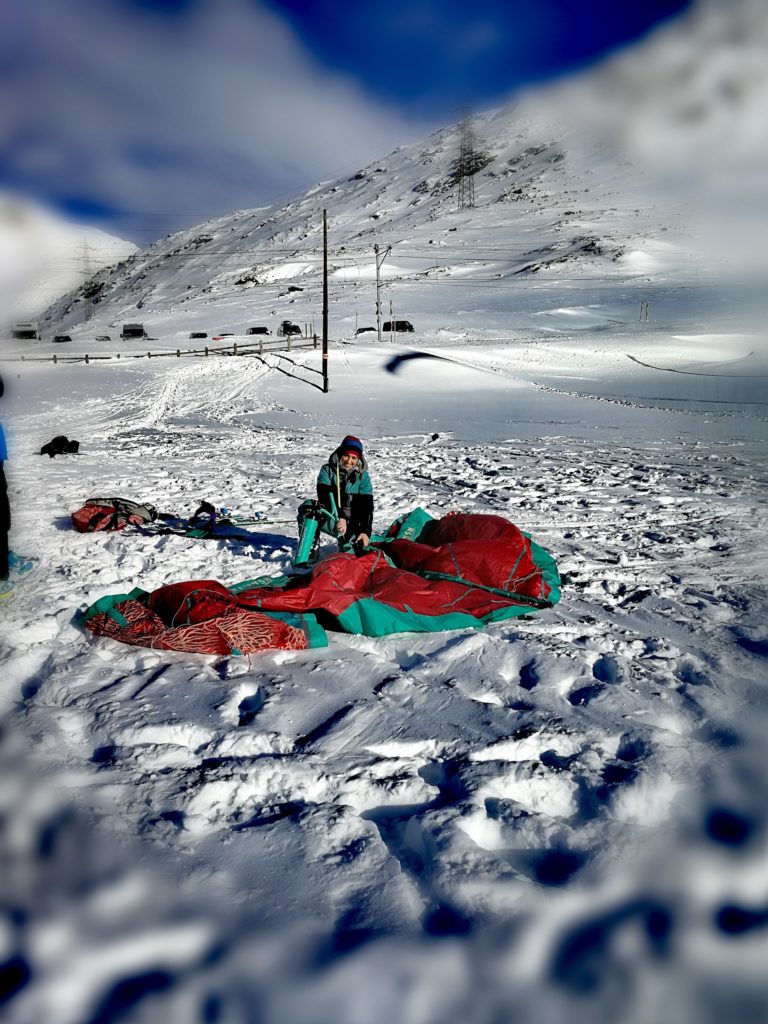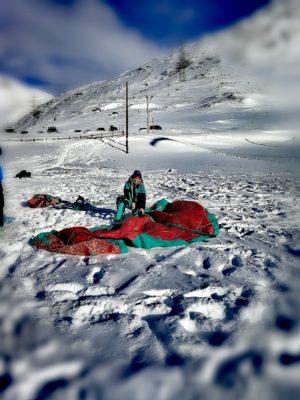 Snowkite Setup
Getting up early and driving all the way up the mountains is now far away when the fresh snow crunches under the ski boots and the breeze in your face signals only the imminent start of a wonderful session.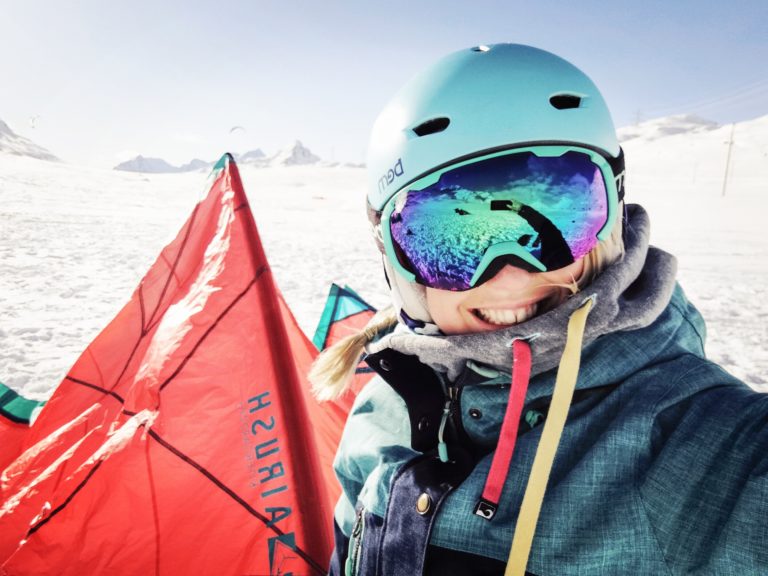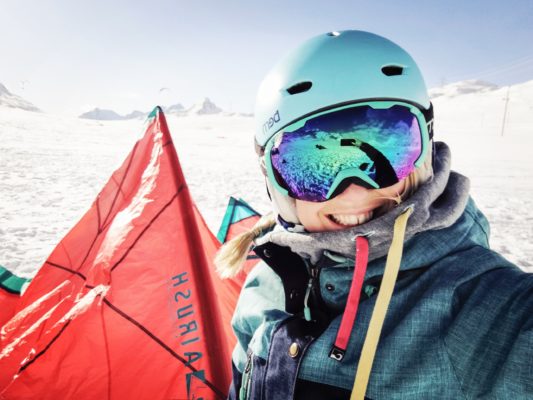 Ready To Shred!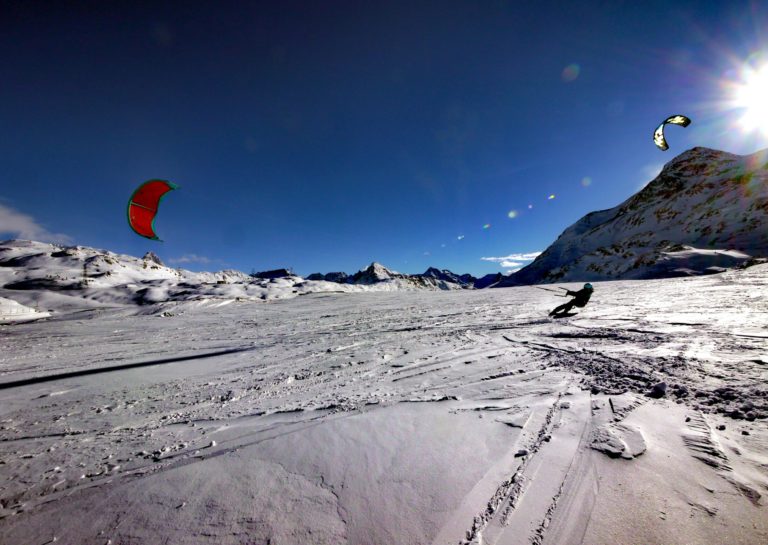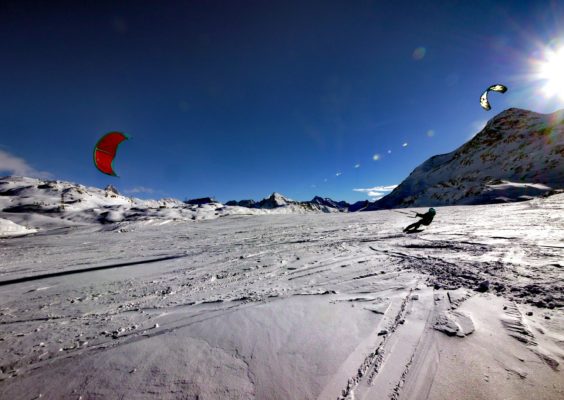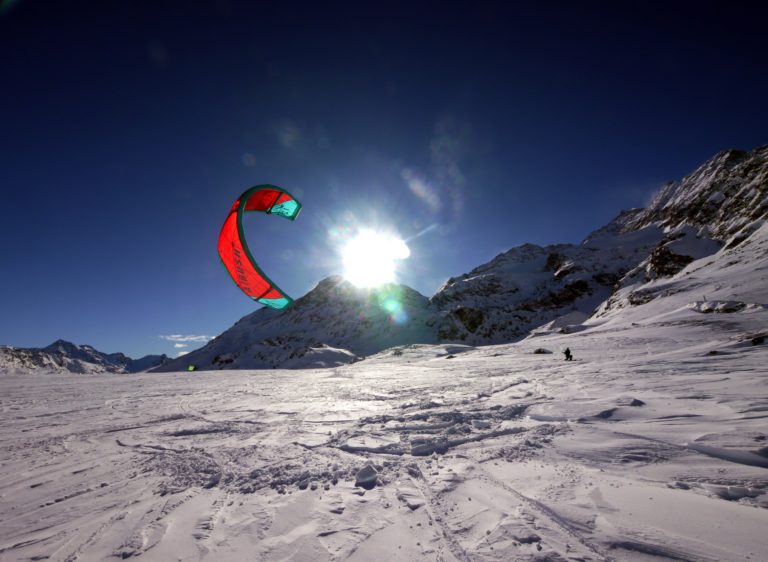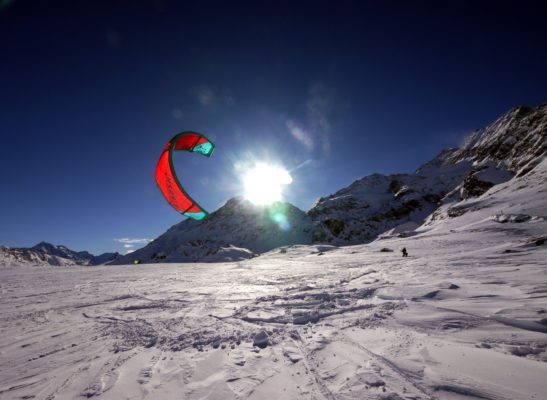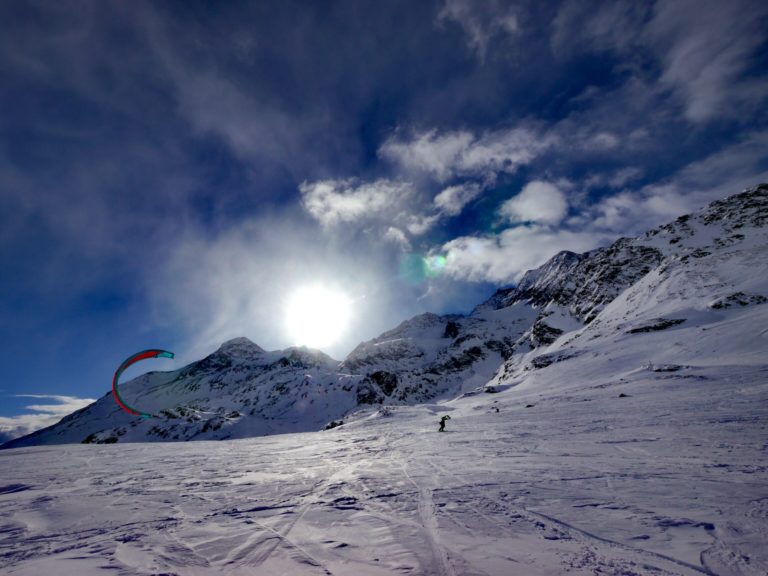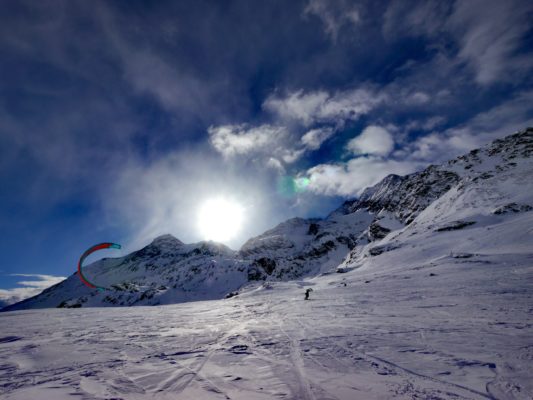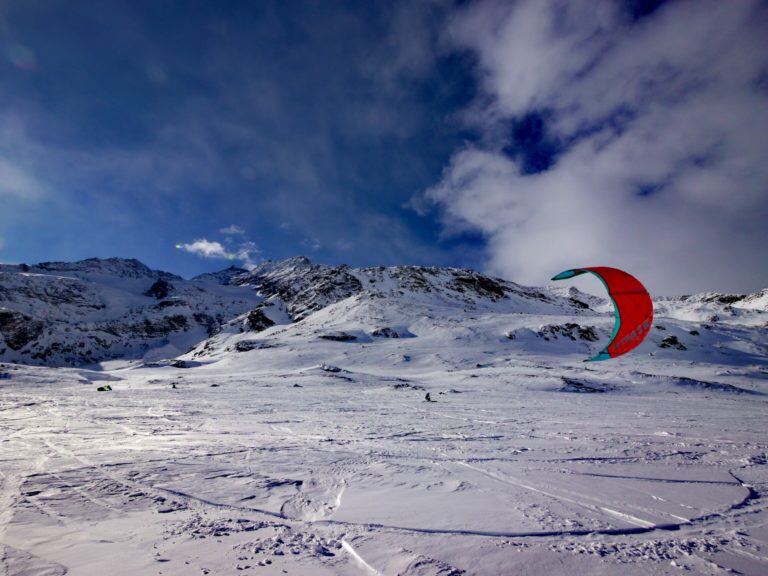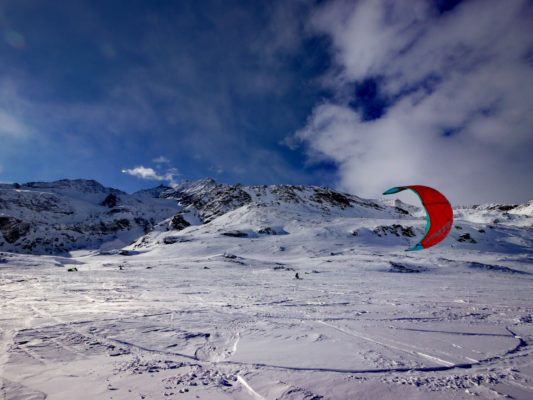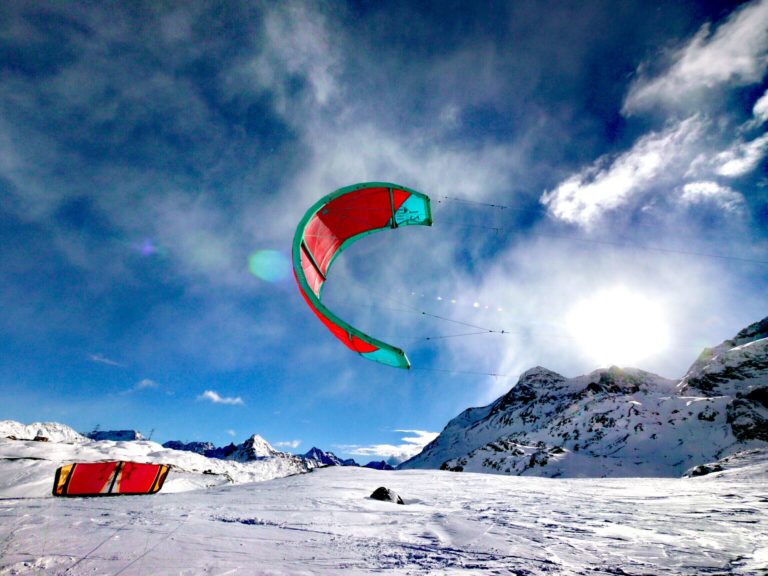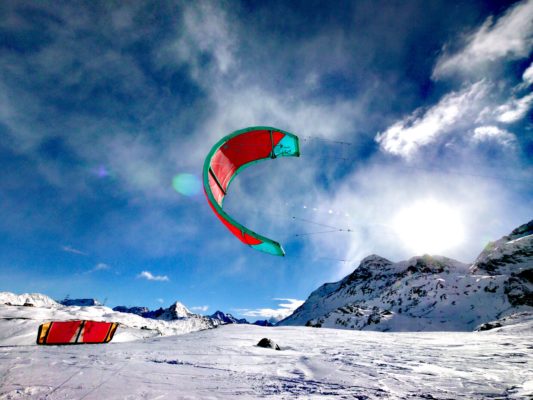 After hours of snowkiting on the mountain above the sea of clouds it was time for mulled wine, soaking up the last sunbeams and joyful laughs with my friends. I think by myself, indeed – without spontaneity not adventure and I sit content knowing that this moment is unique and priceless. Something which everybody needs to discover and decide for themselves. For me it just reassures me to make the most of each day and live it to the fullest. You alone decide on your happiness.
N♡DINE